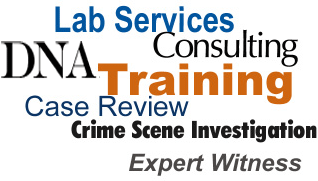 Advances in forensic technology have complicated the legal landscape making discerning evidentiary relevance to a case challenging. Forensic Edge is equipped to handle the ever-increasing complexities of forensic methods and its impact on both civil and criminal cases. Recognized by both defense and prosecution agencies, Forensic Edge delivers accurate, timely, confidential and relevant forensic services.


It's simply about gaining a 360 degree view of the scientific facts and applying such knowledge.

Forensic Edge has more than 20 years of experience in forensic science, crime scene investigation, evidence analysis and trial testimony. Forensic Edge has unique and highly-specialized knowledge in DNA and Serology, as well as broad-based experience across all forensic disciplines.